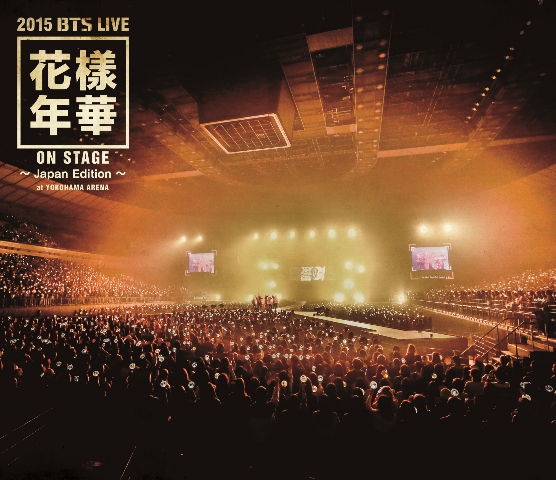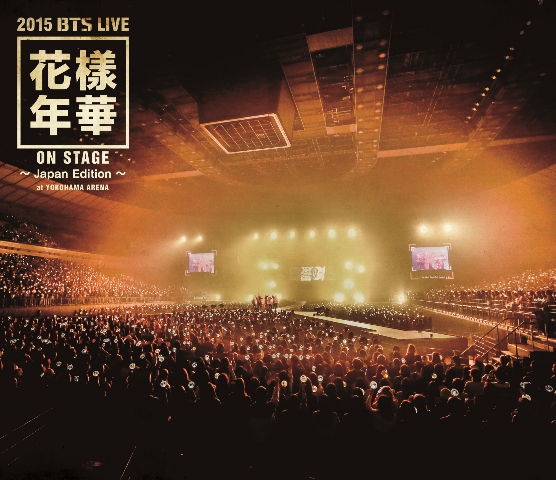 2015 BTS LIVE <In The Mood For Love ON STAGE> Japan Edition at YOKOHAMA ARENA Blu-ray
List of countries that service could not be provided
RUSSIAN FEDERATION,
UKRAINE,
BELARUS
The album "花様年華pt.2(Hanasama Nenka pt.2)", which was released at the end of November, ranked 1st on the charts in South Korea following the success of the previous pt.1 album, and continues to get momentum.
The album also reached 13th on the iTunes Worldwide Chart, getting ahead of PSY who ranked 80th, and becoming the Top-ranked Korean singer on the chart.
BTS's energy continues, immediately selling out the tickets for first 2-days(December 8 and 9) at Yokohama Arena and 3-days(December 26,27,and28) at Kobe Kokusai Kinen Hall, and releasing their 5th single "I NEED U(Japanese Ver.)" on the first day of Yokohama Arena.
Also, winning the "Male Dance Performance Award" at the Melon Music Award in South Korea in early December, their winning at the following year-end MAMA Award is considered to be a certainty.
Keeping this momentum, the video of the Yokohama Arena will already be commodified.

The package includes all the details of BTS's first live performance at Yokohama Arena on December 9.
Both DVD and Blu-ray formats will include backstage footage as the bonus video, and a photo gallery will be Blu-ray-only bonus.

[DISC1]
1.House of Cards (Instrumental)
2.Hold Me Tight
3.Let Me Know
4.Danger -Japanese Ver.-
5.NO MORE DREAM -Japanese Ver.-
6.N.O -Japanese Ver.-
7.Converse High
8.24/7=heaven
9.Miss Right -Japanese Ver.-
10.Moving On
11.RUN
12.Butterfly
13.TOMORROW
14.Hip Hop Phile
15.Boyz with Fun
16.DOPE
17.SKOOL LUV AFFAIR
18.War of Hormone -Japanese Ver.-
19.BOY IN LUV -Japanese Ver.-
20.NEVER MIND
21.Ma City
22.I Like It Part 2 ~At That Place~
23.FOR YOU
24.I NEED U (Japanese Ver.)
25.House of Cards (Instrumental)

[Product number]
PCXP-50396
The actual delivery date will slightly vary depending on the region.