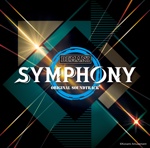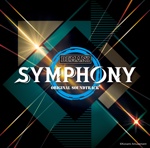 BEMANI SYMPHONY ORIGINAL SOUNDTRACK (2CD) Release on Sep15,2021
List of countries that service could not be provided
RUSSIAN FEDERATION,
UKRAINE,
BELARUS
[Product Details]
BEMANI SYMPHONY ORIGINAL SOUNDTRACK
PCCA-006053/base price ¥3,500

Jeweled melody written by an orchestra
From among the many songs that have been created in the BEMANI series over the past 20 years, 23 of the series' most famous songs, such as "FLOWER", "Mei", "Sayonara Heaven", "Oboro", "starmine", and "smooooch・∀・".These songs will be orchestrated and released on 2 CDs. In addition, "JOMANDA," "VALLIS-NERIA," and "Lisa-RICCIA" will be included in a special medley!

[CD Contents] 2 CD set
・冥 / Amuro vs Killer
・天空の夜明け / Cuvelia
・朧 / HHH×MM×ST
・サヨナラ・ヘヴン / 猫叉Master
・FLOWER / DJ YOSHITAKA
・smooooch・∀・ / kors k
・starmine / Ryu☆
・POSSESSION / TAG underground
・JOMANDA ・ VALLIS-NERIA ・ Lisa-RICCIA スペシャルメドレー / DJ YOSHITAKA
・Colorful Cookie / Lucky Vacuum
・量子の海のリントヴルム / 黒猫ダンジョン
・凛として咲く花の如く / 紅色リトマス
・Idola / iconoclasm feat.GUMI
・Element of SPADA / 猫叉Master feat.霜月はるか
・Everlasting Message / ぺのれり
・murmur twins / yu_tokiwa.djw
・perditus†paradisus / iconoclasm
・嘆きの樹 / 金獅子
・バッドエンド・シンドローム / アリスシャッハと魔法の楽団
・Voca Nostalgia (+minne)
・Timepiece phase II / 佐々木博史
・Lachryma《Re:Queen'M》 / かねこちはる
・世界の果てに約束の凱歌を / Zutt feat. NU-KO

*All songs are arranged by orchestra.
*Please note that the contents are subject to change.
Shipment from September 15th, 2021. The actual delivery date will slightly vary depending on the region.