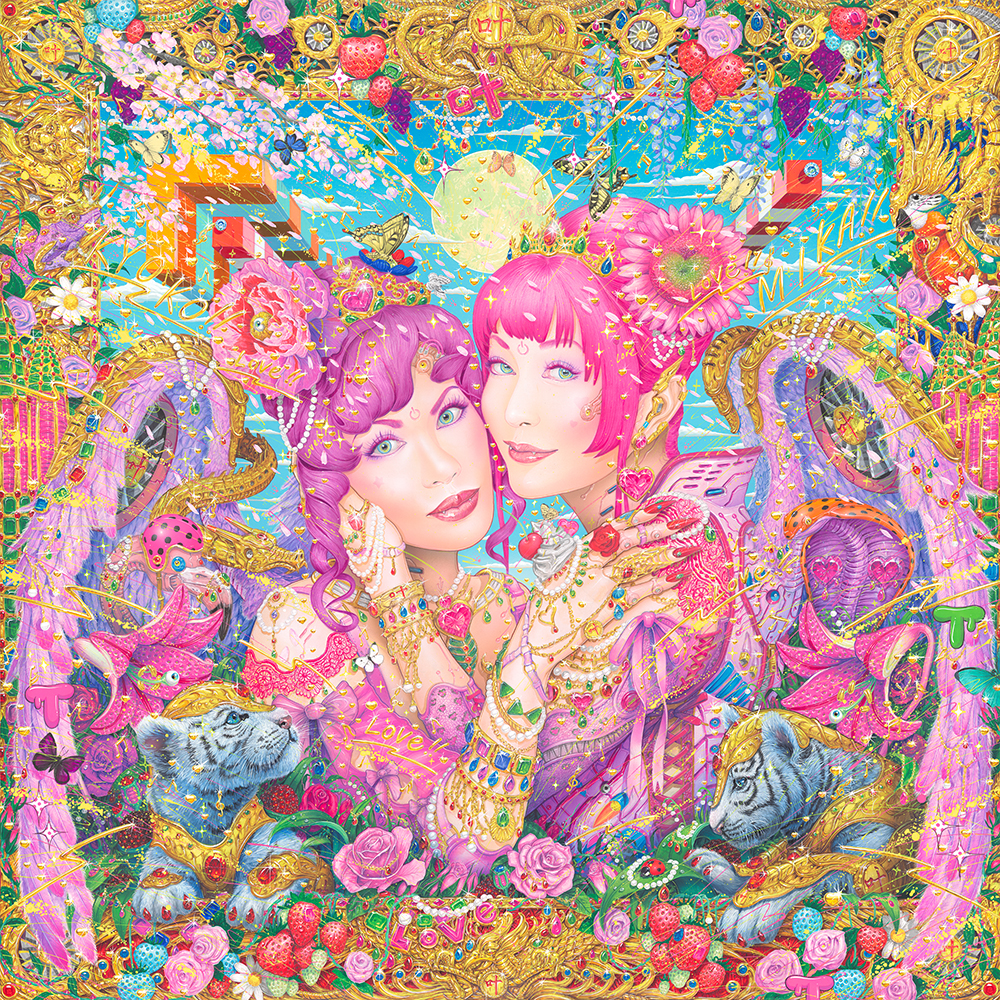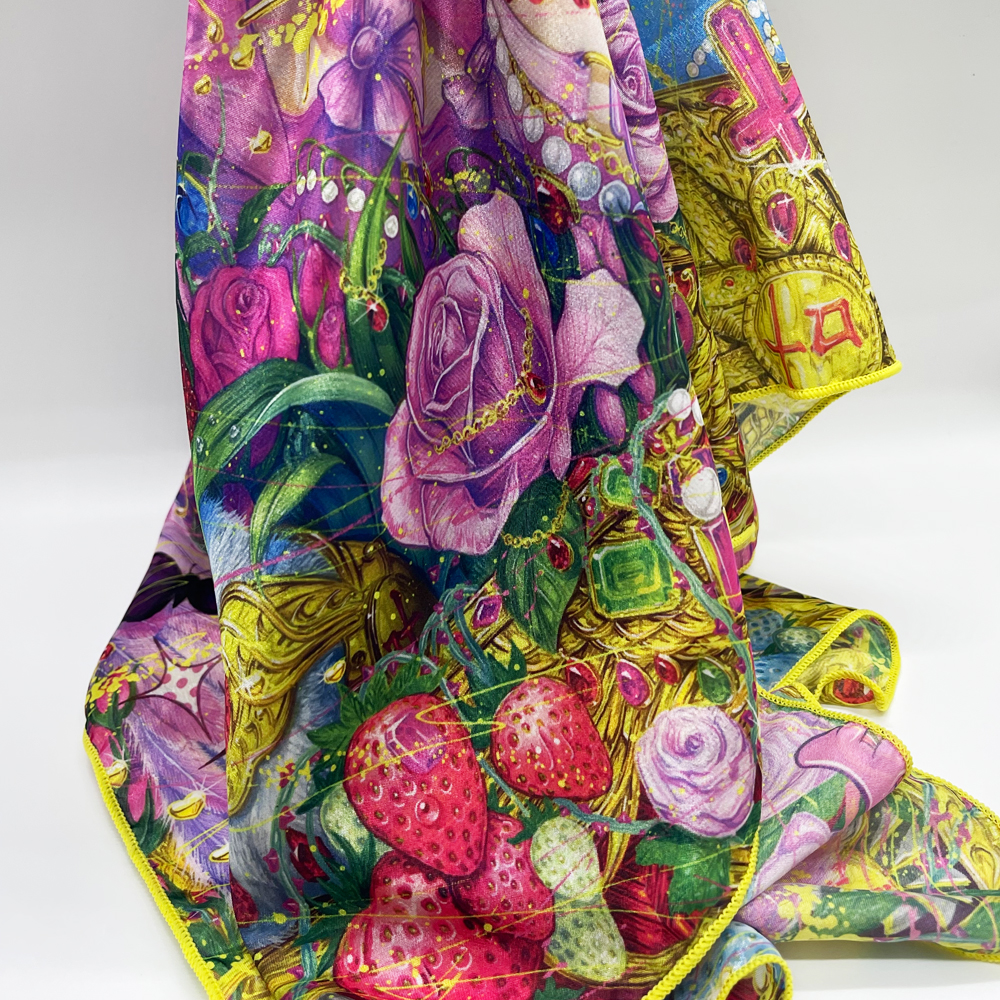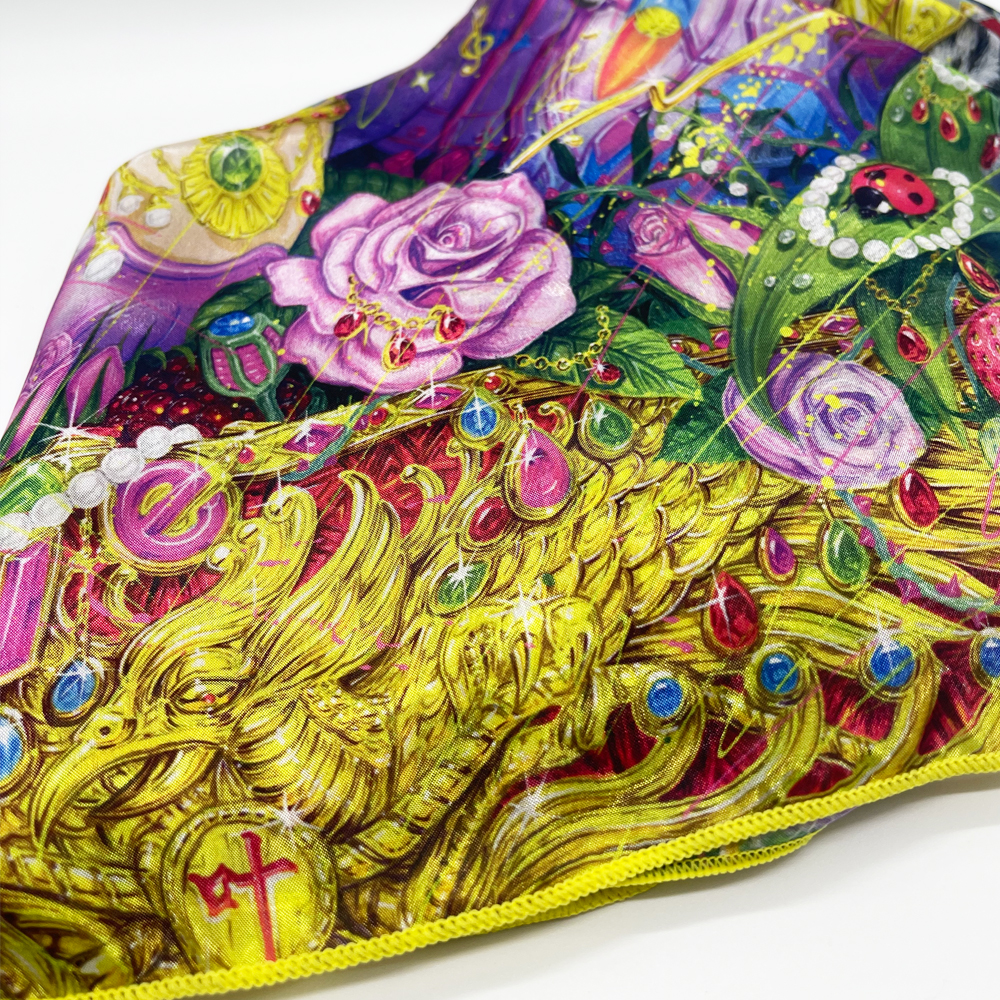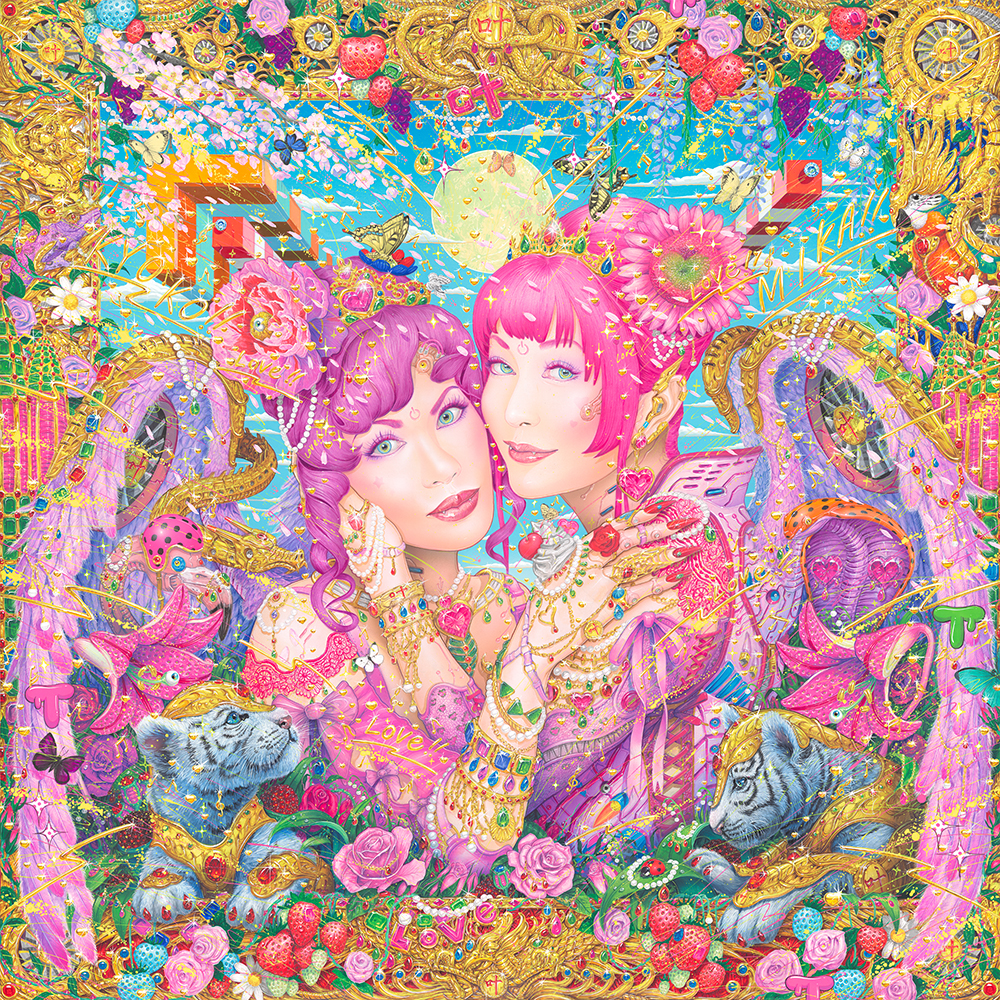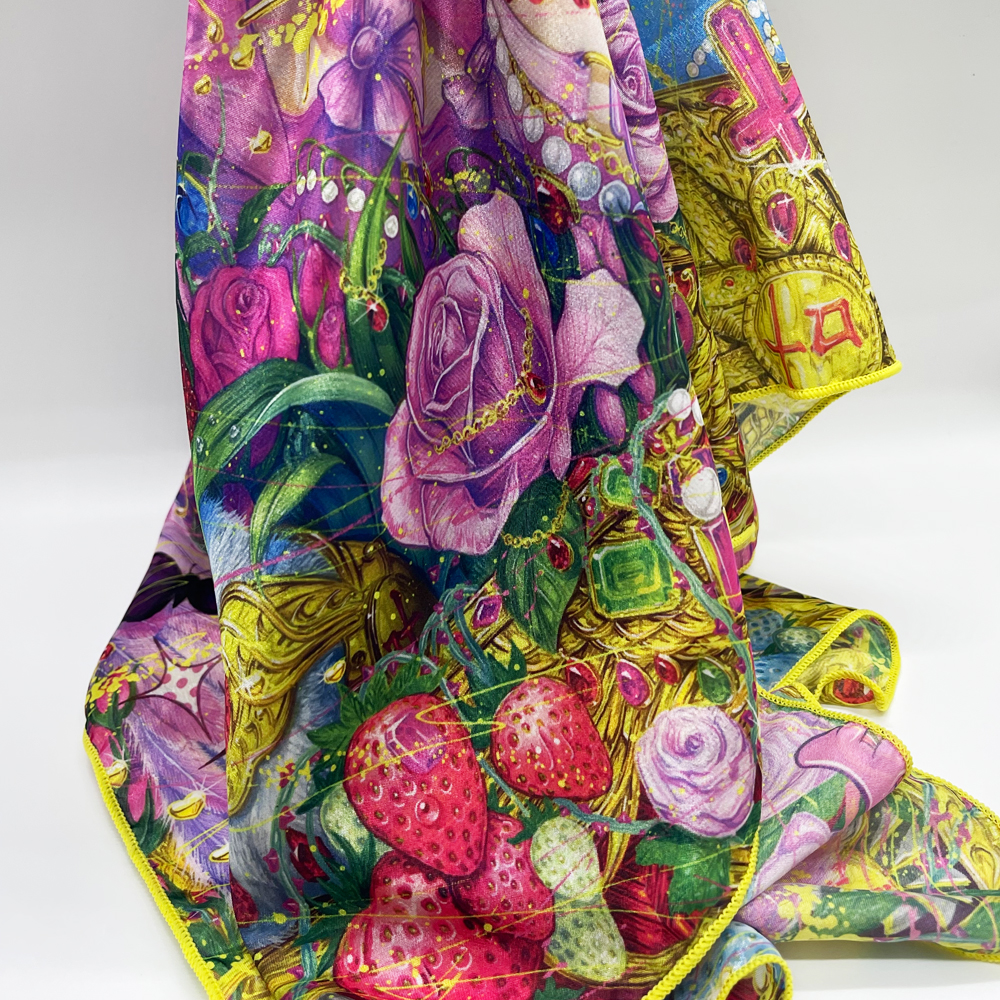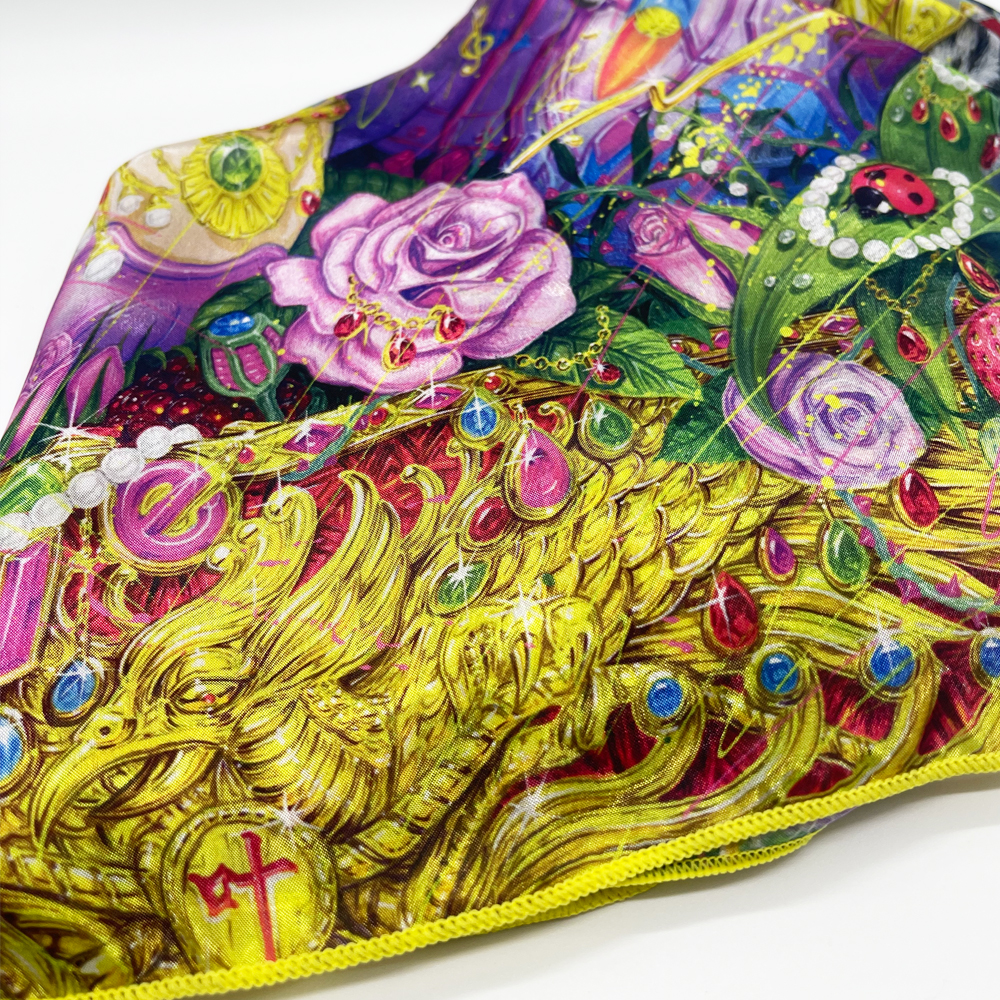 KANO SISTERS×YASUTO SASADA Art Collaboration Scarf(Square)
List of countries that service could not be provided
RUSSIAN FEDERATION,
UKRAINE,
BELARUS
An art collaboration between the Kano sisters and contemporary artist Yasuto Sasada is now in the works! After an actual conversation between the three, the fabulous essence of the Kano sisters was expressed in the form of art by Yasuto Sasada. Yasuto Sasada has created two original paintings that express the fabulous essence of the Kano sisters!

[Product Details]
KANO SISTERS×YASUTO SASADA Art Collaboration Scarf(Square)
BRZP-10208/base price ¥15273
Size: 90 cm x 90 cm
Size may vary due to the hand-worked edges.
Material: Pearl chiffon (100% polyester)
Made in Japan

The scarf is the same size as the original painting.
Every detail of the scarf is finished close to the quality of the original painting.
*About the shipping of products*
Digital Print / T-shirts: Shipping will start in late June
Scarf: Shipping will start in mid-July
If you purchase a T-shirt and a scarf together, both items will be shipped in mid-July.
The actual delivery date will slightly vary depending on the region.